Solution-Focused Washington DC Tax Attorney
Kevin E. Thorn
Managing Partner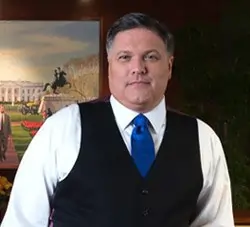 Thorn Law Group is a leader in providing tax counsel and legal representation to clients throughout the United States and around the world. Our firm is home to a team of highly effective, solution-oriented tax attorneys. Each Washington DC tax attorney at Thorn Law Group is focused on delivering superior tax planning advice and resolving complex tax disputes in the most effective and efficient manner.
The legal professionals at our firm are former IRS tax attorneys. This experience gives us a strategic advantage when navigating clients through the complex procedures and structures of government agencies and allows us to provide unique and invaluable insight into IRS policies and procedures. We have advocated in cases that involve business tax concerns and international tax issues, such as the reporting policies for offshore bank accounts and voluntary disclosures. We have provided legal counsel in many cases that include criminal tax investigations and general IRS audits and appeals.
Our firm is home to a team of highly effective, solution-oriented tax attorneys.
While we attempt to resolve tax disputes quickly by avoiding the litigation process, each tax attorney at our firm is prepared to aggressively represent clients in proceedings before the U.S. tax agencies and at all stages of the trial and appellate court processes.
EXPERIENCED IRS AMNESTY PROGRAM TAX RESOLUTION FIRM
The IRS announced modifications to its legacy IRS Offshore Voluntary Disclosure Programs.  These changes are designed to entice taxpayers living in the U.S. and residing abroad to come forward and report their undisclosed foreign accounts and assets to avoid costly penalties and/or criminal prosecution. The new changes made to the program, now called the OVDP, will effect all taxpayers.
Thorn Law Group has helped hundreds of individuals and businesses with foreign assets comeback into tax compliance under the IRS Amnesty Program.
Strategically Located in Washington DC
Thorn Law Group, led by founding tax attorney Kevin E. Thorn, is strategically headquartered in Washington DC, home to the major government agencies and policy makers responsible for creating and enforcing U.S. tax laws.  The firm's offices are located near major tax offices and courts, giving our legal team direct access to the people and processes managing the tax litigation system. We use our location to develop key professional relationships that help us navigate the complex tax law landscape for the benefit of our clients.
Mr. Thorn's broad range of clients includes individuals, tax professionals, partnerships, trusts, banks, closely-held businesses, accounting firms, law firms, and corporations in both national and international litigation matters.
Former Clients Thank Us for resolving their difficult tax issues:
"Mr. Thorn and the attorneys at Thorn Law Group were so knowledgeable about the IRS Voluntary Disclosure Program and about the way the IRS Criminal Investigation Division works. Mr. Thorn helped put my mind at ease and walked me through the whole Voluntary Disclosure process. With the help of Thorn Law Group, and Mr. Thorn specifically, we were able to get back into compliance and were able to avoid criminal prosecution. I would highly recommend Thorn Law Group!
-M Patel, Review of Thorn Law Group, April 7th 2014, Rating 5/5"
View More Testimonials
---